To discover more about your veteran ancestors' everyday lives, search our extensive collection of American newspapers and WW2 obituaries. World War II, the world's greatest and deadliest military conflict, was a pivotal moment in history, defining the 20th century and profoundly shaping an entire generation. Over 16.5 million American men and women participated in the armed services during World War II, with 291,557 dying in battle, 113,842 dying from other causes, and 670,846 being wounded.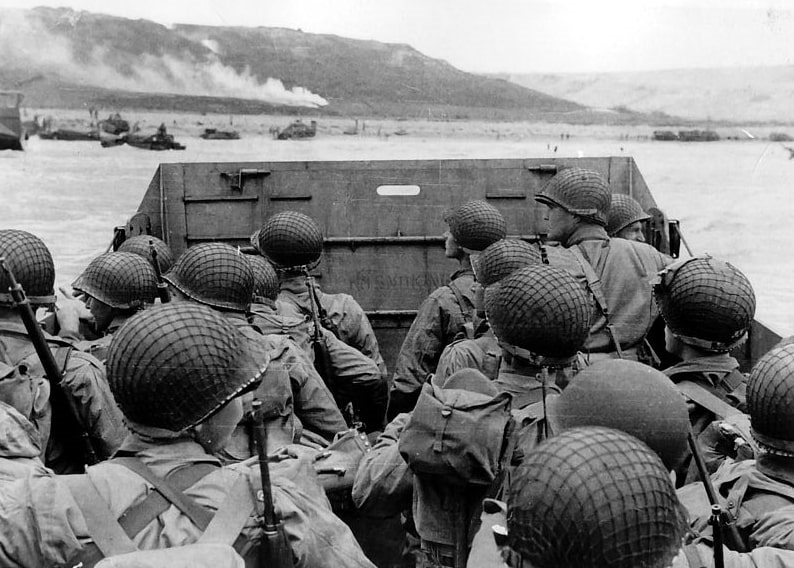 You can quickly locate WWII obituaries on GenealogyBank's online platform, which honors generations of U.S. veterans who have paid the ultimate sacrifice to protect our country and its values.
We provide full coverage of the day-to-day lives of our veteran family members using our enormous collection of more than 13,000 U.S. newspapers, as well as thousands of historical books and government publications. To trace your military relatives, start by going through notable newspapers, WW2 veterans obituaries, and historical publications from around the United States.
How to Find WW2 Veterans Obituaries
Thanks to our extensive collection of historical records, finding individual obituaries for retired military people is simple. You may search all of GenealogyBank's collections at once using the search form at the top of the home page. It looks like this: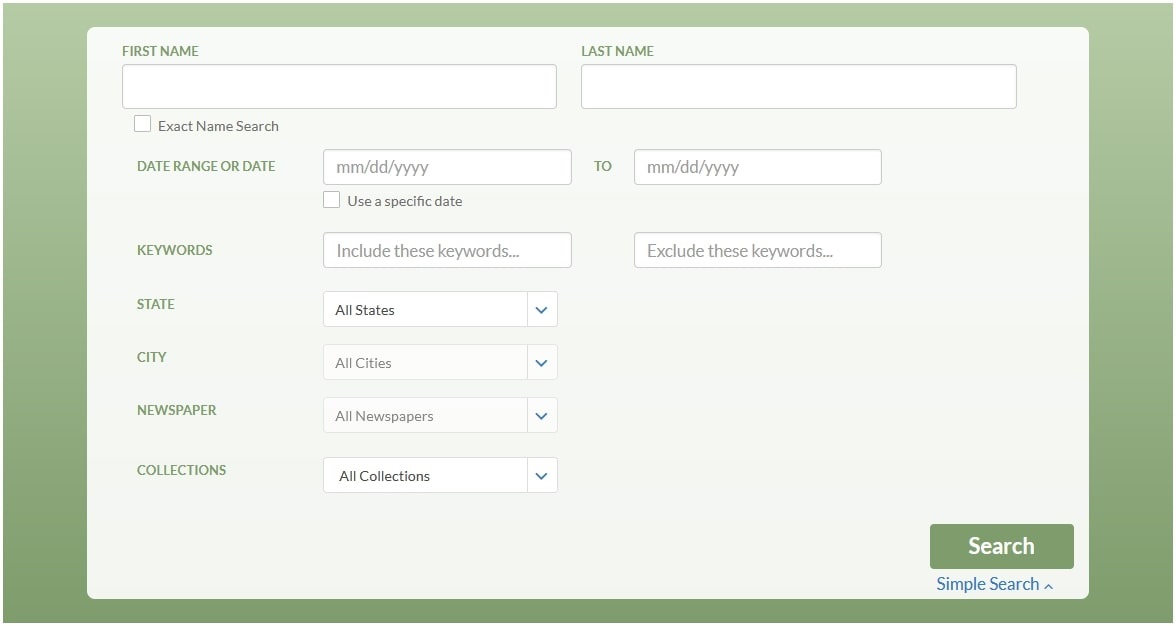 Start with a Name
If the last name is uncommon, you may search with only that – if the last name is popular, you can add a first name. Be sure to search on variations of your ancestor's name to account for different spellings – and try nicknames as well, such as Bill for William.
You'll get a match if the terms you put in the Last Name and First Name boxes are within two words of each other in an article or record. Our proximity search recognizes names split by a middle name or an initial. If there are hits in numerous collections, search results are grouped into them, and you may view matches by selecting a collection title.
Use Keywords to Narrow Your Search
Try terms like a career, a location, a college, a corporation, or a spouse's name linked with your military veteran in the Include Keywords field. You also have the option to use the Exclude Keywords field, if certain words keep coming up in your search results that have nothing to do with your ancestor. Using or excluding keywords can narrow down your search of veterans' obituaries.
Specify Your Search with a Date and State
Along with names and keywords, the search form on GenealogyBank's home page gives you two other search options: Date and State fields. With the Date field, you can either search a date range or a specific date. The State field gives you a drop-down menu where you can choose one or several states to narrow your search.
Organize Your Searches
GenealogyBank lets you save what you uncover, organize it, and share it with others. You can download photographs, save searches, clip family documents, make to-do lists, keep track of recent activity, share findings, and much more with ease.
You Can Limit Your Search to Just Newspapers
While there are some obituaries in government publications and other records (which is why you might want to search all of GenealogyBank's collections at once), most obituaries of course were published in newspapers – and you can search just newspapers if you'd like. GenealogyBank's Historical Newspaper Archives have their own search page which gives you a few more options than the general search form on the home page. It looks like this:
Newspapers Search Form
Along with the Name, Keywords, Date, and State fields you find on the general search form, the newspaper search form lets you get even more specific. If you choose a State, then the City drop-down menu lets you pick any city within that state. If you choose a City, then the Newspaper drop-down menu lets you pick any (or several) newspapers within that state.
GenealogyBank's Historical Newspaper Archives
Our newspaper collection contains more than 13,000 newspapers published in America. African Americans, Germans, Irish, Italians, and Latinos, among others, have newspapers published by their communities in GenealogyBank's collection. Some of these newspapers are published in just that community's language, while others are bilingual.
Dive Deep into History
A search for army veteran obituaries may yield anything from a lengthy biography to a brief death notice, such as a public death notice. Every WWII obituary tells a story about the life of a hero. An obituary may often disclose if the person was married, their children, their relatives, who their companions were, and several other details. When looking for obituaries, you'll often discover that it's the first and only time a person's name appears in print. Obituaries are meant to be a lasting record of a person's life. In WW2 obituary records, you could find relatives, ancestors, acquaintances, and life partners.
A World War 2 obituary is necessary for the preservation of history, as it's a written account of the life of a veteran. Many obituaries from the same area or time frame will shed light on our military ancestors' lives and communities. Finding someone's obituary is like finding a hidden door that leads to amazing discoveries. All veterans' obituaries connect us across space and time, allowing us to discover essential details about family members and friends while preserving crucial historical information for future generations.
While obituaries tell us about a person's life and family, it's common for obituaries of WW2 soldiers to also provide information about the deceased's military service. The following details are typically included in a WW2 obituary:
What branch of service did a veteran serve in?
What rank did they achieve while in the military?
When were they in the military?
What conflicts did they participate in?
Did they get any honors or decorations?
Search WW2 Veterans Obituaries Today
Obituaries are a major factor in the preservation of family history and the honoring of a loved one's memory. Most WW2 veterans obituaries include a list of surviving and departed relatives, as well as a chance for you to discover unique stories about your veteran relative. An obituary is a brief account of your loved one's life that will not be buried online. They're easy to locate and will always be available through our platform.
To discover more about how to locate specific WW2 veterans obituaries, contact GenealogyBank today. Our Customer Support staff is available Monday-Friday, 7 a.m. to 6 p.m. MST: 1-866-641-3297.