Looking at my genealogy research notes and files accumulated over the past 50+ years, I am wondering: what should I do with all this stuff?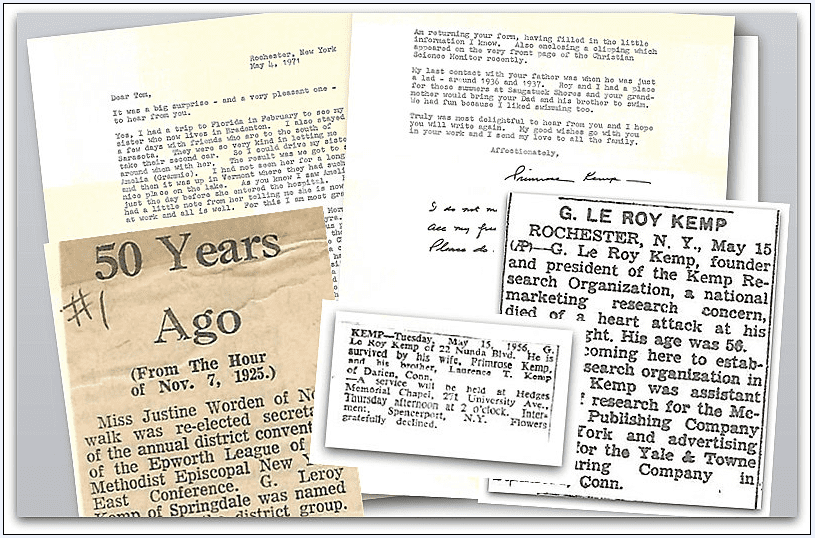 I have five four-drawer file cabinets packed with notes, clippings, letters, photos and the like.
While my children and extended family are interested in our family history, they are sprinkled across the country – and just aren't prepared to transport and ingest this much material into their homes and busy lives.
So – what to do?
I have started to tackle my messy genealogy records problem, one file folder at a time.
Getting Started
I am taking the time to go through the file cabinets, item by item.
My goal is to become as "paperless" as possible by digitizing all this genealogy research material and putting it online.
My main "backup" sites for my family history are two of the online family tree sites: FamilySearch.org and Ancestry.com. I also use Scribd and Pinterest.
I am finding one immediate benefit from doing this. I haven't looked at many (most?) of these files for years. Looking at these genealogy records and research notes again now, I can reevaluate the information with the knowledge about the family gained over the years. I can quickly make sure that the most accurate information is in my twin online family trees.
I am finding that some of the details – perhaps a complete date, a stray fact or a footnote – did not make it online. Now I can take the time to make sure that online genealogy record is complete.
[search_box]
Letters
I have saved letters from distant relatives and genealogists wondering if we are related. What should I do with them?
Reading through these letters again, I am deciding if they have genealogy value – and as long as they don't mention living people, I am scanning them and putting them online.
On FamilySearch I can upload a multipage letter as one PDF document. Click here to see an example of a two-page letter I uploaded to that site written by a cousin. Other sites do not permit you to upload PDF files, so I converted her letter to the image .JPEG format to upload it and preserve it online.
For longer items like the handwritten cookbook of my great-grandmother Marcia Amanda (Young) Richmond, I uploaded the PDF file for the entire cookbook to Scribd.com. Click here to see my great-grandmother's cookbook for some good family recipes.
Note: You can also upload and share family recipe articles on Pinterest. GenealogyBank has a shared Old Fashioned Family Recipes board you can join to share your family recipes.
Photographs
I scan and put every photo I can online in order to make it easy for the family to find these images of our ancestors – and I put them on multiple sites.
For example: this photo of my great-grandmother Marcia Amanda (Young) Richmond is on Pinterest, FamilySearch and Ancestry.
This "Summer Clean-up" of my files is making sure that the online copies of my family history are more accurate and complete.
By scanning and uploading the documentation to multiple websites – and double-checking the personal information I have entered into my online family history – I will make it easier for the family to find and know about their history.
And – importantly – I will be able to reduce the thousands of genealogy records and notes that I've saved down to the core enduring historical material that the family will want to preserve.
What plans are you making to preserve and pass down your family history information?
Related Articles:
[bottom_post_ad]