When you find an article about your ancestor, dig deeper – in GenealogyBank each clue can lead you to more details, filling in the stories of your family and saving you valuable research time.
For example, look at this recent obituary of Madilene Marie (Carson) Reeves (1924-2007).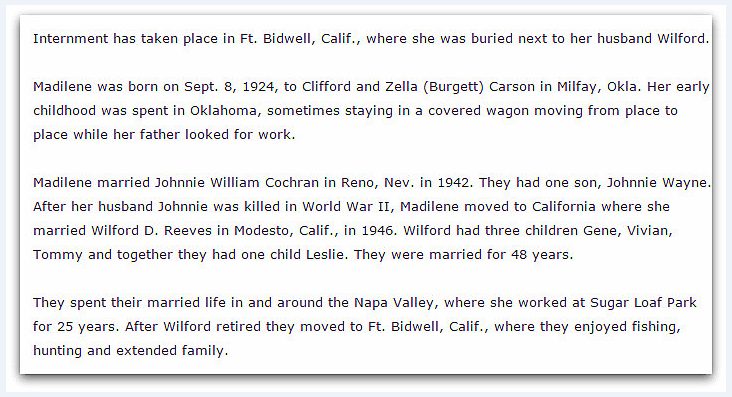 This obituary gives her name, date and place of birth; parents' names; details on her first marriage; and her marriage to Wilford D. Reeves.
It adds that she sometimes traveled "in a covered wagon" when her family moved "from place to place."
And it states that "she was buried next to her husband Wilford" in Fort Bidwell, California.
Looking deeper in GenealogyBank.com for more information on the Fort Bidwell Cemetery in Fort Bidwell, California, I quickly found a map of the layout of the cemetery when it was first proposed by the federal government in 1912.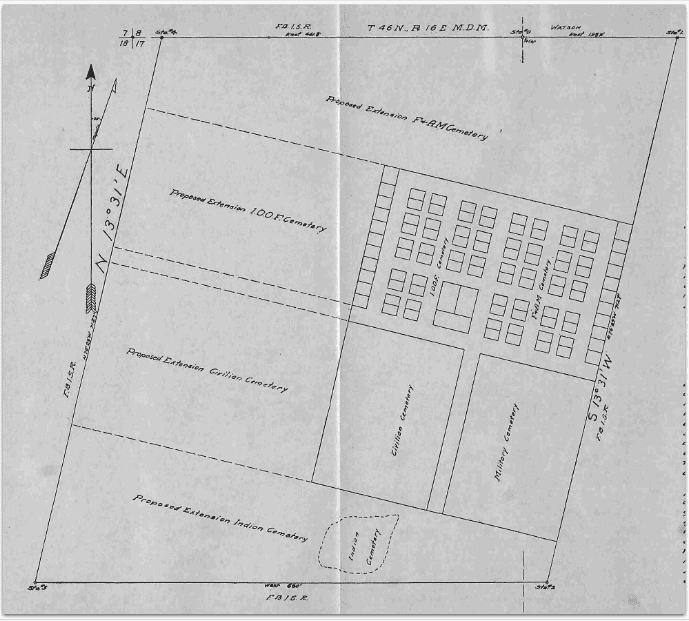 Notice on the map that there are different sections for civilian burials, military burials and Native American burials, as well as burial sections for the International Order of Odd Fellows and for the Masons.
Knowing in which section of the cemetery she is likely buried could save you a lot of time walking the rows and rows of stones in trying to find her grave.
Her obituary says that she married Wilford D. Reeves in 1946 and that "they were married for 48 years." That would mean that he died in about 1994.
Checking again in GenealogyBank.com I found his SSDI death record that confirms that he did die in 1994.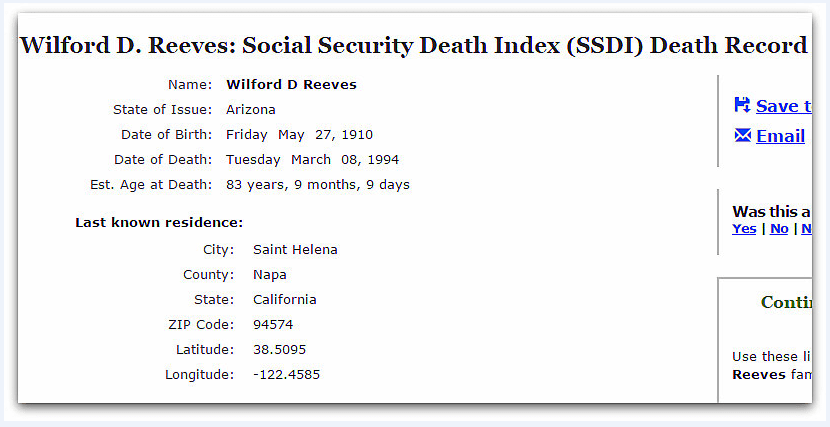 Since I know that they were both buried in the Fort Bidwell Cemetery, I next checked Find-a-Grave and did find him listed – but not her. His record did not include a photo of his grave, but it does apparently have a transcription error that shows him passing away in 1984 instead of 1994.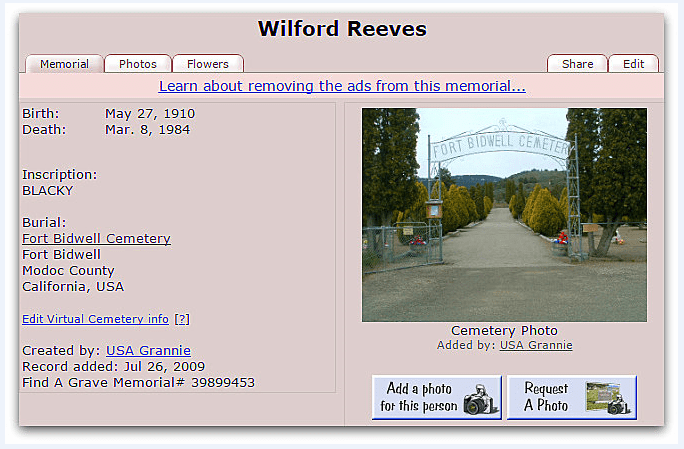 I'll have to keep researching to resolve this discrepancy.
Related Articles:
(Visited 1,451 times, 1 visits today)