Finding an old photograph or illustration of your ancestors, their house, or something else associated with their lives and times can be a highlight of your genealogy research. It is exciting to see the faces and places that are a part of your family's history.
Have you noticed that many historical newspaper articles are illustrated with photographs, etchings and other graphics?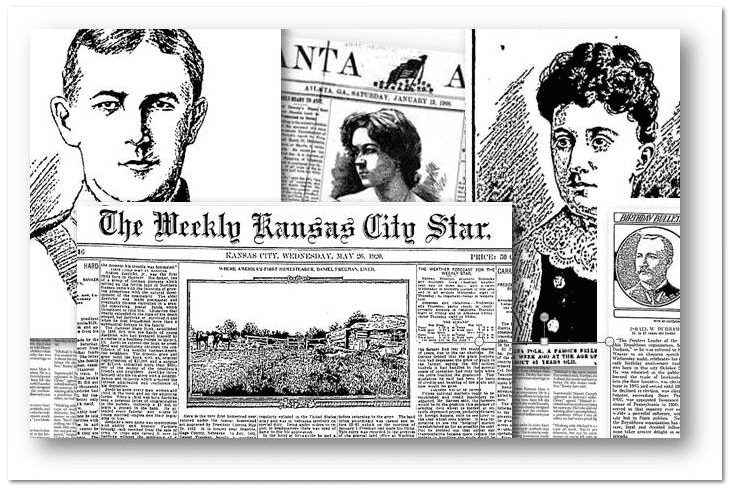 There is a handy way to search for these old photographs and illustrations in GenealogyBank's online newspaper archives: click on this link to Search Newspaper Photos and Illustrations in GenealogyBank to search by family surname, first name, date and more.
Notice that these newspaper photos and illustrations can include images of the family homestead, either with photographs or etchings.
By using the Photos and Illustrations search, you can find newspaper articles about your ancestor that include a photo or sketch so that you can see what they looked like.
Give it a try now: Search Newspaper Photos and Illustrations
(Visited 205 times, 1 visits today)