Genealogists and the curious have been touring cemeteries since time immemorial. Here is a newspaper article about a 1913 tour of Portland's pioneers buried in the Lone Fir Cemetery in Oregon. That cemetery is still actively offering tours today: see Friends of Lone Fir Cemetery – 2012 Calendar of Events.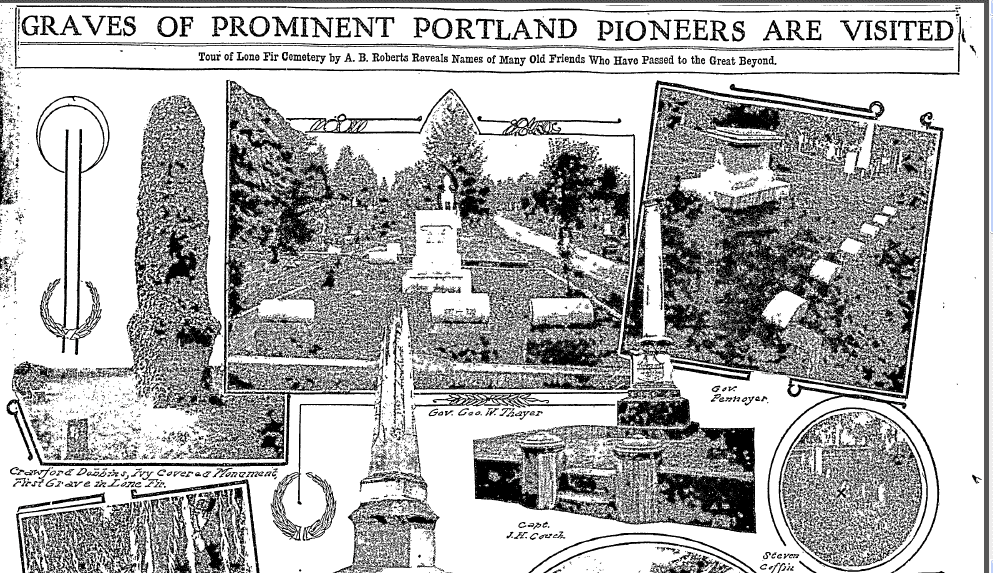 Be sure to check GenealogyBank to document the people buried in the local cemeteries in your area. You can often find the final resting places of your ancestors in newspaper obituary records.
Have you been on a cemetery tour recently? How did your cemetery research go?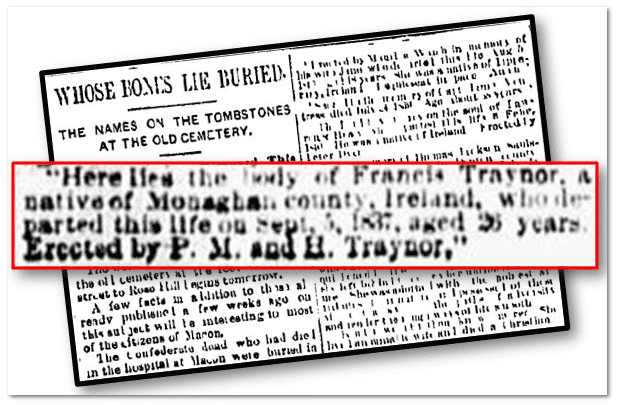 Some newspapers published lists of cemetery inscriptions with biographies of the former local residents, like this article in the Macon Telegram.
Perhaps your goal is to document every person buried in a specific cemetery. GenealogyBank can help you do that.
Simply search using the name of the cemetery; for example the "Lone Fir Cemetery" mentioned above.
Up will come thousands of search results showing the names of persons that were buried in the Lone Fir Cemetery. GenealogyBank makes this easy to do.
GenealogyBank is your source for the information you need to document your family history and fill out your family tree.
Start searching now!