There are hundreds of millions of obituaries in GenealogyBank's Historical Newspaper Archives. But did you know there is another collection in GenealogyBank that also has obituaries?
GenealogyBank's Historical Documents section includes millions of obituaries, like this obituary of Marcus Baker (1849-1903).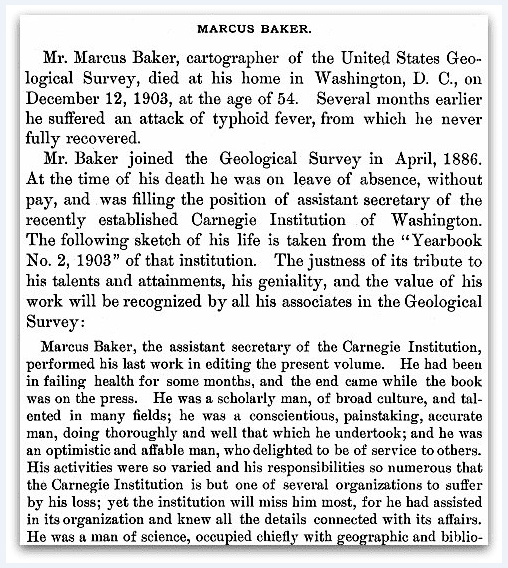 Unlike the space considerations faced by newspaper editors, the obituaries published in our Historical Documents collection are often much longer than newspaper obituaries. In the above example, Marcus Baker's obituary is three pages long.
Be sure to search for obituaries in these old published documents here: http://www.genealogybank.com/explore/documents/all
GenealogyBank.com is your best source for obituaries, from 1690 to today.
Related Article:
(Visited 3,009 times, 1 visits today)