Introduction: In this article, Gena Philibert-Ortega provides three genealogy tips for researching cemeteries that she learned while writing a book on cemeteries in eastern California. Gena is a genealogist and author of the book "From the Family Kitchen."
Have you ever diligently researched your ancestor's death and burial only to find nothing? When I was researching my book Cemeteries of the Eastern Sierra, I quickly felt overwhelmed with the amount of work that was necessary to document all of the cemeteries and burials in that two-county region of California.
Sure, finding cemeteries may seem easy – but in many cases, pioneer cemeteries become neglected with time and are overrun with vegetation, destroyed by vandals, or simply succumb to the elements, making them hard to find today.
I am convinced that when you can find an ancestor's burial site you are very lucky, considering all of the burials that disappear over time. Tombstones made from wood or softer stones decay. Vandalism results in engraved metal being removed from monuments for scrap. General mayhem and destruction results in missing or destroyed markers.
So simply going to a cemetery and looking for a burial, or hoping to find it online, may not be enough to find your ancestor's actual burial site. Not everyone is buried in an intact cemetery and not everyone has a headstone that has survived.
So how should you research your ancestor's burial? How do you find the cemetery they are buried in? Let's look at some ways to go about your cemetery research.
1) Exhaust the obvious. Look for the "low-hanging fruit." That's what we call the stuff you can look up on the Internet in a matter of minutes. It's the familiar genealogy websites you consult time and time again. It's the websites that you type in a name and receive relevant hits. Other websites that provide easily found information include cemetery transcription websites that use volunteer help to photograph and catalog cemeteries. Interment.net, Find A Grave, and Billion Graves are all familiar examples.
Use these websites to start your search. As you look online don't neglect records that document your ancestor's death. While some death certificates are available online, the majority have to be ordered from the county or state your ancestor died in.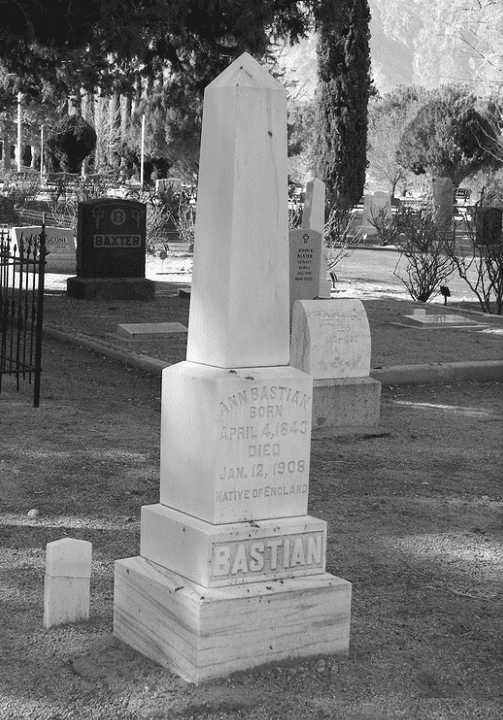 2) Read old newspapers. Sure the newspaper is great for finding your ancestor's obituary, but have you ever considered searching on other people's obituaries to learn about cemeteries in the area? Read the obituaries for specific years and areas, or do a search on the word "cemetery" in your ancestor's local newspaper to learn more about what cemeteries existed during their time.
Reading obituaries can clue you in on cemeteries that have disappeared over time. Obituaries can be a big help in better understanding the area your ancestor lived and where they might have been buried.
Genealogy Tip: Remember that you can search GenealogyBank's Historical Newspaper Archives by a keyword or phrase. Searches do not need to include a name. You can also narrow your search by choosing the "Historical Obituaries" category on the newspaper search page.
3) Survey the area. One of the first things I did when researching for my cemetery book is conduct a place search in the FamilySearch Catalog. I then ordered microfilms listed under the Cemeteries category. These were often transcriptions done at various points in time, by individuals or groups from membership organizations and churches, who had walked the cemeteries and noted the names and information on the gravestones. Even when two such transcriptions existed for the same cemetery, I ordered both. Often I found that one might have left off a grave while another had information on it.
After I ordered the microfilm, I contacted libraries, museums and archives in the area and took some time to learn more about the local history. Sharing my research with staff members allowed them to better help me, giving me access to archival items that provided more history than books and periodicals ever did. Don't forget the importance of talking to the living in your ancestor's hometown in order to find the dead.
What kinds of things did I learn from talking to others? I learned about cemeteries that had long since disappeared and were not recorded in any history. I also learned about burials that no longer existed in a cemetery. But most of all, I learned why I wasn't able to find some burials, and possibilities for why graves were no longer marked.
Cemetery research isn't always as easy as it seems, but with a comprehensive approach that combines online research, microfilmed records, searching old newspapers, and talking to people in the community, you can learn more about the cemeteries in the area your ancestor lived and the possible places they were laid to rest.
Related Articles: