Those "Wow" moments in genealogy.

GenealogyBank readers write us all the time with their "WoW" moments – telling us what they found.
This new PBS television series let's you see the wow moments as Meryl Streep; Stephen Colbert and other celebrities discover their roots for the first time. The genuine awe and surprise is real.
"Faces of America" – is filled with "Wow" moments – watch this
The series starts this coming Wednesday – February 10th and runs through March 3rd in the 8-9pm (ET) time slot.
The series will trace the ancestry of: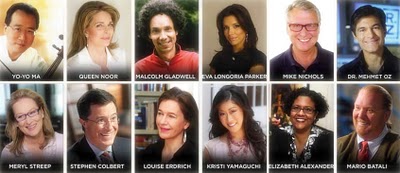 Meryl Streep, Stephen Colbert, Dr. Mehmet Oz, Queen Noor, Yo-Yo Ma, Louise Erdrich, Kristi Yamaguchi, Mario Batali, Eva Lonigoria Parker, Malcolm Gladwell, Elizabeth Alexander and Mike Nichols.

It's not often that genealogy is in the spotlight – get your family & friends to watch – maybe they'll catch the genealogy bug too.

It's a great day for genealogy!
Sign up for GenealogyBank now and see what you'll find about your family!
Wow!