19 October 1864 the residents of St. Albans, Vermont were surprised when a

band of 20 to 30 Confederate irregular troops attacked the village intent on robbing the bank and setting fire to the village.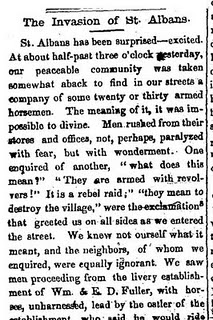 You can read all about it in the St. Albans Daily Messenger 20 October 1864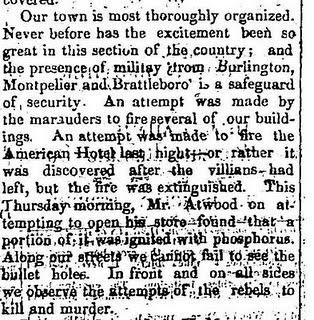 "In front and on all sides we observe the attempts of the Rebels to kill and murder."
The Confederates fled to Canada where they were promptly arrested by the police and the $50,000 they had stolen was recovered.
Read the entire story of the attack, capture and trial as reported in the St. Albans Daily Messenger.
Our thanks to Dick Eastman for alerting us to the story.
.
(Visited 6 times, 1 visits today)