Many Americans may not know this, but Vermont was actually an independent country before becoming part of the United States. Originally territory disputed between New Hampshire and New York, Vermont was not one of the 13 colonies that formed the United States. Instead, the Vermont Republic was founded in 1777 and retained its independence for 14 years. Finally, in 1791, Vermont became the first addition to the young country when it was admitted into the Union as the 14th state. Today Vermont is the 6th smallest state in the nation and the 2nd least populous.
If you are researching your ancestry from Vermont, you will want to use GenealogyBank's online VT newspaper archives: 88 titles to help you search your family history in "The Green Mountain State," providing coverage from the 1700s to Today. There are more than 12.5 million articles and records in our online Vermont newspaper archives!
Dig deep into our online archives and search for historical and recent obituaries and other news articles about your Vermont ancestors in these VT newspapers. Our Vermont newspapers are divided into two collections: Historical Newspapers (complete paper) and Recent Obituaries (obituaries only).
Search Vermont Newspaper Archives (1781 – 2006)
Search Vermont Recent Obituaries (1999 – Current)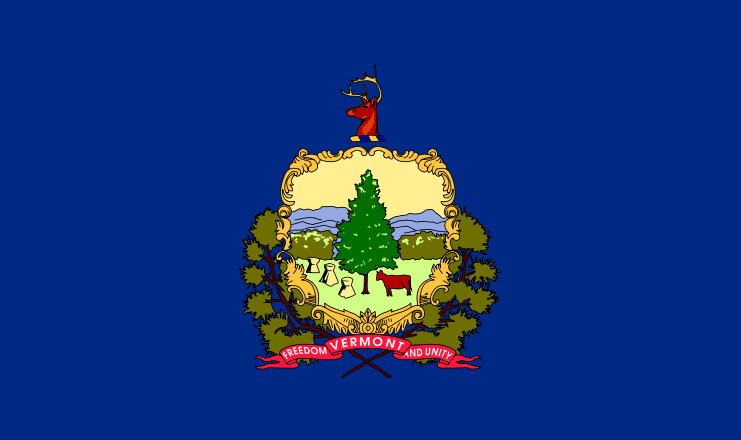 Here is a list of online Vermont newspapers in the historical archives. Each newspaper title in this list is an active link that will take you directly to that paper's search page, where you can begin searching for your ancestors by surnames, dates, keywords and more. The VT newspaper titles are listed alphabetically by city.
Did You Know?
The Rutland Herald is the oldest family-owned newspaper in ongoing operation in the U.S., as well as the second largest in circulation in Vermont. You can explore Rutland Herald news articles and obits from the 1700s, 1800s and 1900s through to today in the VT archives.
*Date Ranges may have selected coverage unavailable.
You can either print or create a PDF version of this Blog post by simply clicking on the green "Print/PDF" button below. The PDF version makes it easy to save this post onto your desktop or portable device for quick reference—all the Vermont newspaper links will be live.
Related Resource:
[bottom_post_ad]
(Visited 113 times, 1 visits today)