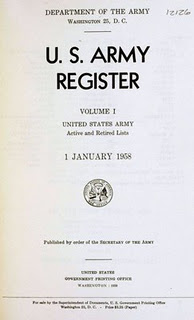 GenealogyBank.com has over 250,000 historical documents and books.

One of the more popular titles is the US Army Register.
This annual register gives genealogical information about the personnel in the US Army. There are similar publications for the US Navy and US Air Force etc.
The first Army Register was issued in 1813. The format and specific information has varied over the years – but generally the entries include the person's name, rank, birthdate/place and details of their military service.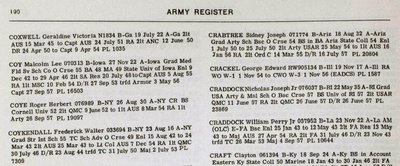 Over the next few days I will post the links to the earlier volumes.
Click on the links below to go directly to the annual volumes of the US Army Register.
Click here to see the listings for 1930-1939
.
(Visited 24 times, 1 visits today)