It seems like almost every Western movie mentions Tombstone, Arizona. The evildoers were either from there, going there or found justice there.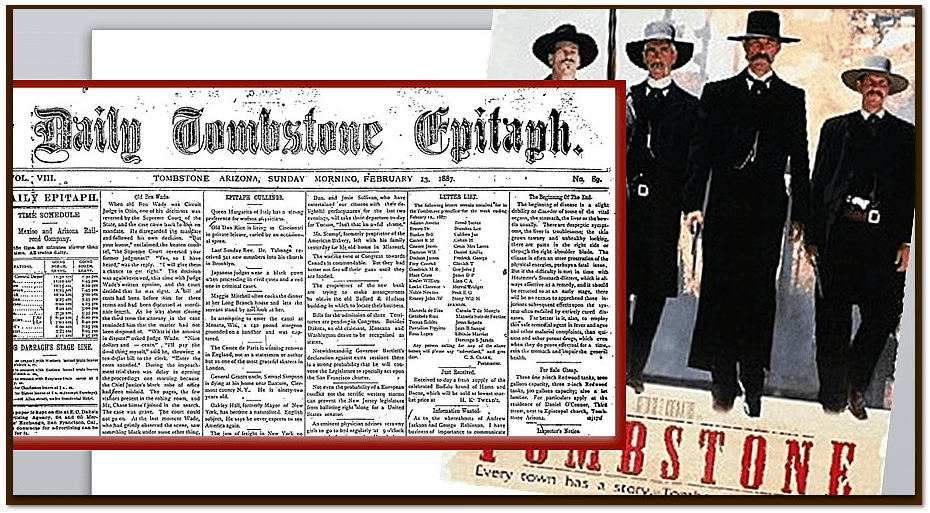 GenealogyBank has America's big cities and small towns covered, with thousands of historical newspapers to help you explore your family history and indulge in your interest in early America's "Wild West."
For example, we have six Tombstone newspapers covering this famous historic Arizona town from 1880 to 1899. Find old news articles about the gunfight at the O.K. Corral, Wyatt Earp, Doc Holliday and more in our expansive online newspaper archives.
Start researching the old West now to see if you had any gun-slinging ancestors!
(Visited 160 times, 1 visits today)