What newspapers does GenealogyBank have? After all, it is a vast newspaper archive, with more than 5,850titles from all 50 U.S. states. Does this collection contain a particular newspaper you are interested in?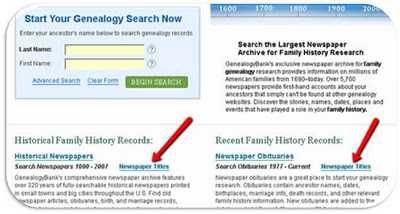 We have added new and improved title lists to make it a snap to find out exactly what newspapers are in GenealogyBank.


Look for the "Newspaper Titles" buttons at the top of the Historical Newspapers and Newspaper Obituaries sections on our genealogy site's homepage. Click on these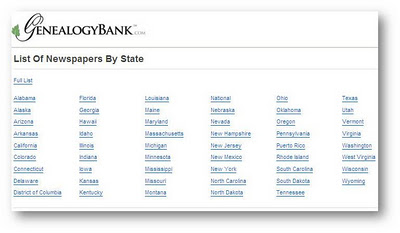 "Newspaper Titles" buttons and immediately the full list of newspapers, arranged by state, appears.
Now you just click on whatever U.S. state you're interested in and the full, alphabetized list of all its available newspapers comes right up! Below you can see a sampling of our Pennsylvania newspaper list. Note that every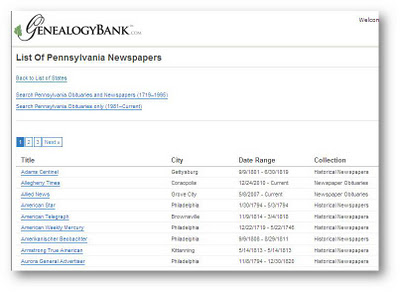 individual newspaper title in these lists is an active link taking you directly to that newspaper's specific search form, to help you speedily get on your way seaching the particular newspaper you are interested in.
Have fun searching our comprehensive newspaper archive—and good luck with your family history research!
(Visited 287 times, 1 visits today)