The National Archives has launched a Transcription Pilot Project website to enlist the general public in transcribing old documents to make them easier for researchers to find. This will be a tremendous help to historians and genealogists everywhere.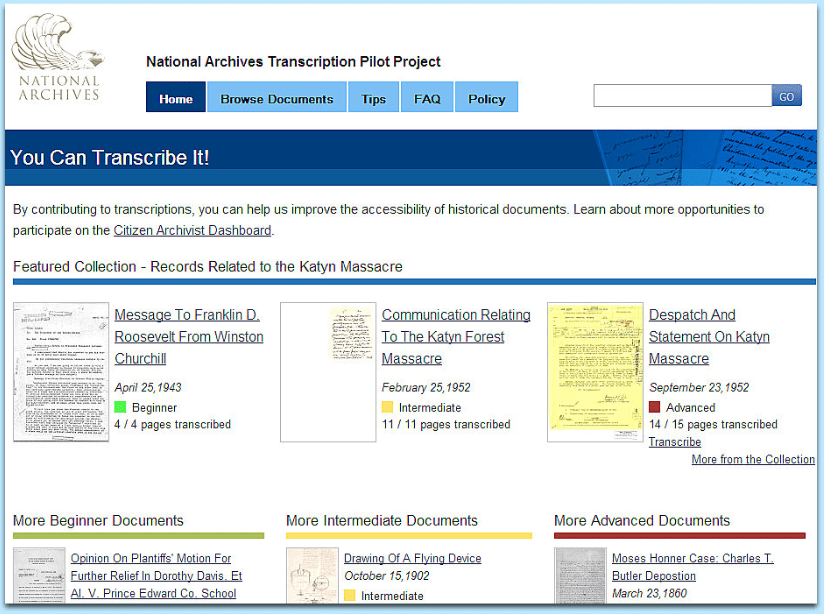 This transcribing is easy to do and there are a variety of documents online needing transcription, requiring a range of skill levels from beginner to advanced, needing the ability to work with old handwriting.
This is a practical project for genealogists to give back to the community.
Here is a typical example: a multi-page Civil War regimental casualty list with the names of the troops killed, wounded or missing.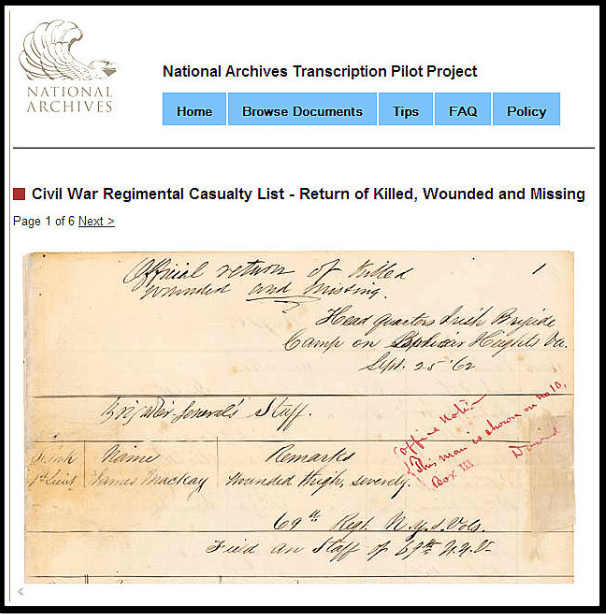 As a volunteer, your task would be to read and transcribe documents like this old Civil War casualty list.
Your document transcription work will be reviewed and then published on the National Archives and Records Administration (NARA) website, making it easier for other family researchers to read this document thanks to your full-text transcription. Having the names typed in electronically makes them easy to search.
Click here to see the documents being worked on in the National Archives Transcription Project.
Notice that there are two sets of documents that you can work on transcribing: beginner level and advanced level.
If you want to suggest documents to be added to this project, click here to alert NARA to your suggestions.
This is a great public service.
Your effort will help others find their ancestors for decades to come.
Consider helping out—visit the Citizen Archivist Dashboard today to learn how to volunteer.
(Visited 340 times, 1 visits today)