Newspapers are a great source for obituaries, as well as birth notices, marriage announcements, family reunion stories, and local news reports—providing great information to help with your family history research.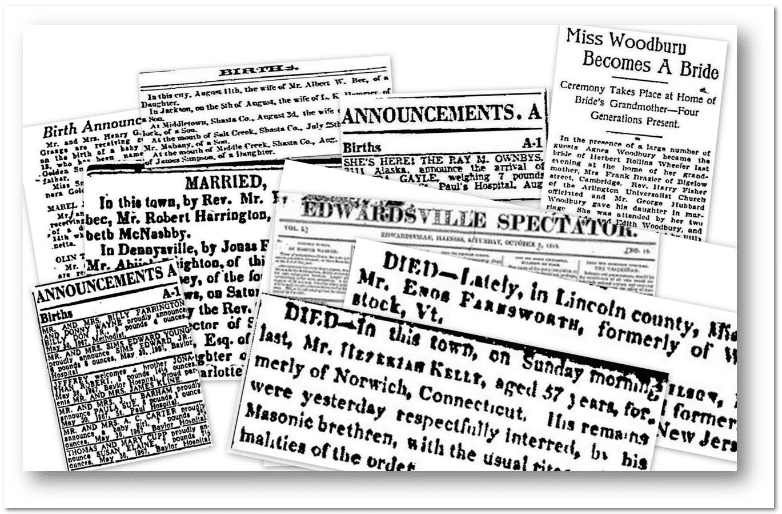 Every day GenealogyBank adds more newspaper back issues online, filling in the gaps in our content coverage. These daily expansions can range from one newspaper issue—like the 1 January 1986 issue of the Greensboro News and Record (Greensboro, North Carolina)—to over 4,730 back issues of the Boston Daily Record (Boston, Massachusetts).
Here is a list of some of the additions we will be adding to GenealogyBank's online historical newspaper archives soon, including two MA papers, four NC papers, and one from VA. This addition alone will provide 9,203 more newspaper back issues to help you discover your "Bay State," "Tar Heel State," and "Old Dominion" ancestry.

From a handful to warehouse full of old newspapers, we are busy putting more newspapers online everyday for you.
Look for these additional newspapers to be added in the coming weeks on our new content page. This is just a small slice of the millions of genealogy records that GenealogyBank adds every month to help you trace your family tree.