GenealogyBank has grown from 160 million records since its inception to over 1.3 billion records today. That is a lot of articles to search through to find information about your family history. Genealogists often approach GenealogyBank with a direct search—using a surname—searching across the entire database to make sure we don't miss any genealogy records about the family.
Sometimes, though, the simplest search query returns too many records for you to reasonably examine them all. When that happens, GenealogyBank has created over a dozen targeted search pages to help you narrow down the number of results you get back. Here's a quick list of these helpful targeted search pages to get you started:
Newspaper Archives

Historical Obituaries

Legal, Probate & Court

Ads & Classifieds

Commodity & Stocks

Political & Elections
You can also perform targeted ethnic family searches with our African American, Hispanic and Irish American search pages.
Use these special search pages to narrow down your search to a particular type of newspaper article, as the following example shows.
Let's say you're searching for all the arrivals and departures of the ship Hector. If you search GenealogyBank just using the word "Hector," you'll get 400,000 hits. But, if you search the word "Hector" using the handy Passenger Lists link on our home page or in the left navigation pane of the Newspaper Archives category, you can narrow those search results to 14,000 passenger and ship records that specifically mention the ship Hector.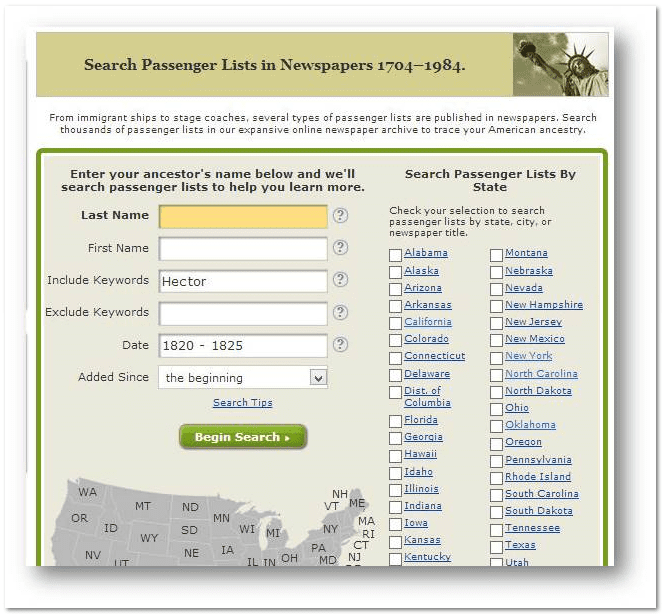 Even 14,000 records are a lot to examine. Limit the search again by a range of years when your relatives likely arrived on the ship Hector and you'll have a manageable number of articles to sift through. Let's say you are reasonably sure your ancestors arrived in America on the ship Hector sometime between 1820 and 1825—go ahead and use that date range in your search query.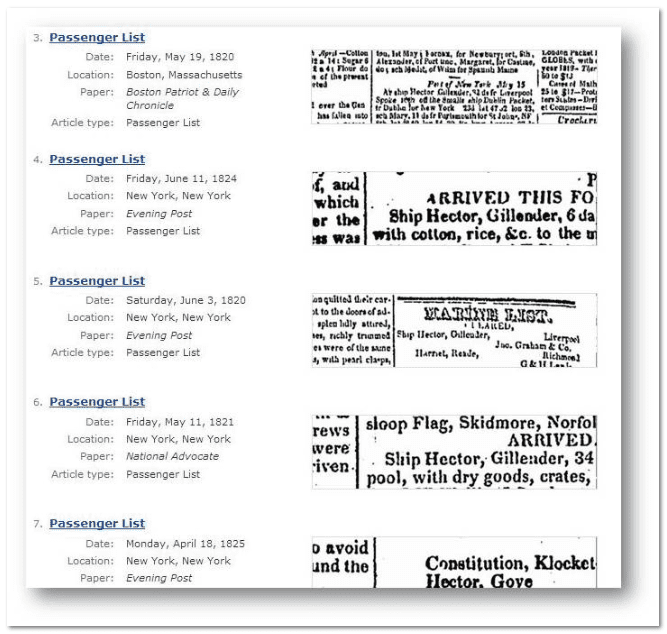 Save time and zero in on the articles you need. GenealogyBank has more than a dozen targeted search pages: use them to focus your searches for the type of newspaper article you are looking for.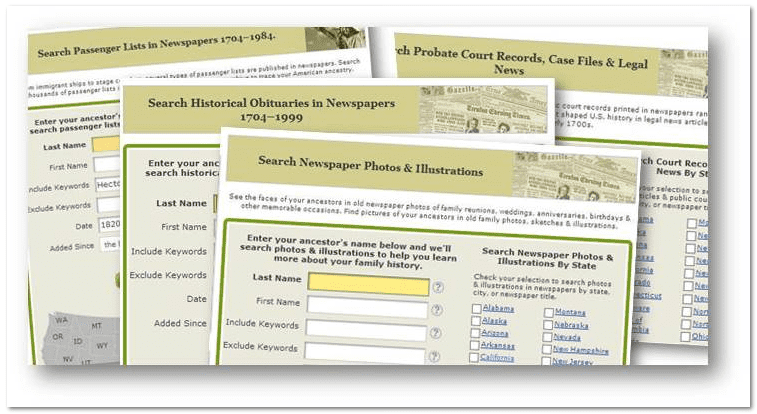 (Visited 26 times, 1 visits today)