Are you researching your family history in Charlotte, North Carolina?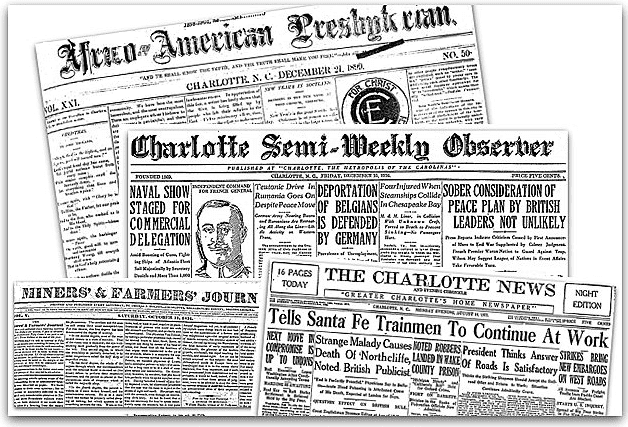 According to Wikipedia:
Charlotte is the largest city in the state of North Carolina. It is the county seat of Mecklenburg County and the second-largest city in the southeastern United States, just behind Jacksonville, Florida. Charlotte is traditionally considered the home of Southern Presbyterianism, but in the 19th century, numerous churches, including Presbyterian, Baptist, Methodist, Episcopalian, Lutheran, and Roman Catholic formed, eventually giving Charlotte the nickname, "The City of Churches."
GenealogyBank has a special webpage for searching Charlotte's old newspapers.
Click here to search all of these newspapers – or check the boxes of the newspapers that you want to search.
If you only want to search one specific newspaper, you can select it from this list of the digital Charlotte, North Carolina, newspapers GenealogyBank has online and begin your search.
GenealogyBank is your best source for America's Historical Newspaper Archives online, from 1690 to 2017.
(Visited 316 times, 1 visits today)