Breaking News
The National Archives of Ireland has announced that they will be putting the complete Irish 1901 Census online. It is expected to go live within the next two weeks.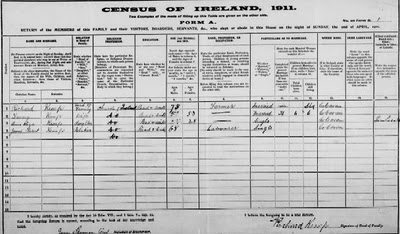 The National Archives of Ireland already has the Ireland 1911 census online.
The census gives the name of each person in the household, age, sex, their relationship to head of the household, religion, occupation, marital status, town, county or country of birth.
This handy, free online resource is an index to Irish births, 1864-1958, marriages, 1845-1958, and deaths, 1864-1958.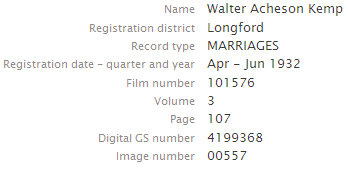 Notice in this example that it gives the citation so you can quickly obtain copies of the original marriage certificate.
GenealogyBank – is packed with Irish American newspapers as well as birth announcements, marriage notices and obituaries.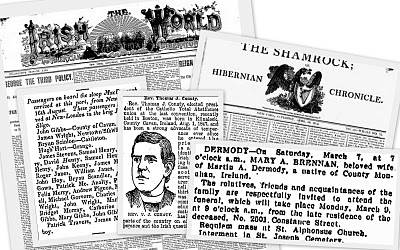 (Visited 25 times, 1 visits today)