Yesterday Kansas celebrated the 153rd anniversary of its statehood—Kansas Territory was admitted into the Union on 29 January 1861 as the 34th state. Throughout its state history, the capital of Kansas has been Topeka. Located alongside the Kansas River, Topeka was established in 1854 and became incorporated in 1857.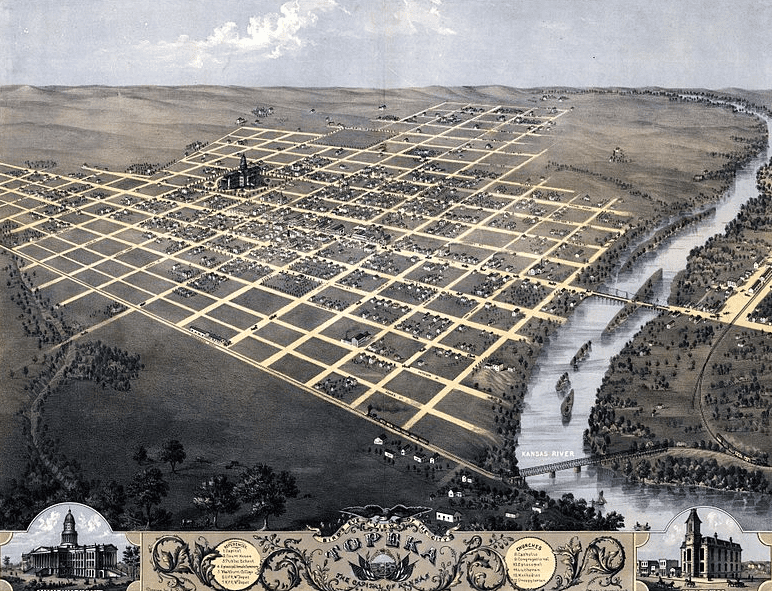 Are you researching your family history from Topeka? GenealogyBank's online Topeka newspaper archives contain 27 titles to help you research your genealogy in this important Midwestern city, providing news coverage from 1880 to Today.
Dig in and search for obituaries and other news articles about your ancestors in these historical and recent Topeka newspapers online:
Search Topeka Newspaper Archives (1880 – 1977)
Search Topeka Recent Newspaper Obituaries (2001 – Current)
Here is our complete list of online Topeka newspapers, divided into two collections: Historical Newspapers (complete paper) and Recent Obituaries. Each Topeka newspaper title in this list is an active link that will take you directly to that paper's search page, where you can begin searching for your ancestors by surnames, dates, keywords and more.
Discover a variety of genealogy records and news stories in these 26 Topeka historical newspapers:
Search recent obituary records for your relatives in this Topeka newspaper:
Topeka Capital-Journal

10/1/2001 – Current
Download the complete list of newspapers in Topeka by clicking on the image below. On the list itself, just click on the name of the newspaper to be taken directly to your newspaper title of interest.