Over 700 genealogists packed the lecture halls at the Dixie Center in St. George, Utah, this past weekend to get training and sharpen their genealogy research skills at the 2013 Family History Expo.
James Tanner's opening keynote remarks, "Top 10 Techniques," made it clear that newspapers are critical to documenting our family history.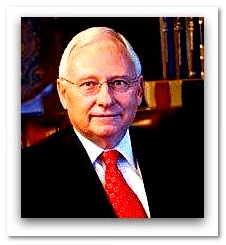 That same point was made again and again by speakers at this year's Family History Expo. With conference sessions like: "Newspaper, Critical Resource to Document Your Family Tree" by Thomas Jay Kemp; "Preservation Techniques for Documents, Newspapers and Photos" by Sharon Monson; "Tracing Colonial Immigrants" by Nathan Murphy; and "Obituaries—Clues to Look For" also by Tom Kemp, the importance of newspapers to genealogy research was made clear. All the conference talks were popular and well attended.
Among the dozens of presentations there were some new services announced, like the new FamilySearch Photos service that is available online in a Beta release. This new family tree tool allows users of the free Family Trees on FamilySearch.org to incorporate photos into their online tree. This feature allows genealogists to upload images of their ancestors, tag/identify ancestors in the photos, and associate the tagged ancestors in the photos to the Family Tree.
The family history conference covered a wide variety of sessions ranging from: German, French, Scandinavian and English genealogy research; to preparing your family history, letters and documents for publication in print or online.
One novel approach to genealogy was discussed during Marlo E. Schuldt's presentation "It's Time to Do a Slideshow Biography." The slideshow biography format may be the answer you have been looking for. It's an easy way to share a life sketch or family history that is online and visual, and can engage people in their heritage in a new way.
Here are links to download the PowerPoint decks Tom covered at the FH Expo:
Newspapers: A Critical Resource to Complete Your Family Tree
Top Genealogy Websites for the 21st Century
(Visited 86 times, 1 visits today)